Pet carriers are small portable boxes, crates, or cages used to transport small animals such as cats, lap dogs, miniature pigs, ferrets, chickens, guinea pigs, and so on, from one location to another.
The two main types are the front openers (these are generally tough plastic boxes with a metal door, such as dog crates) and top openers (these are generally more like cages with a hinged roof), although there are other types. A carrier usually has a handle on top, although some are easier to carry in one's arms rather than using the handle.
Check below to know the top 3 pet carriers we choose for you.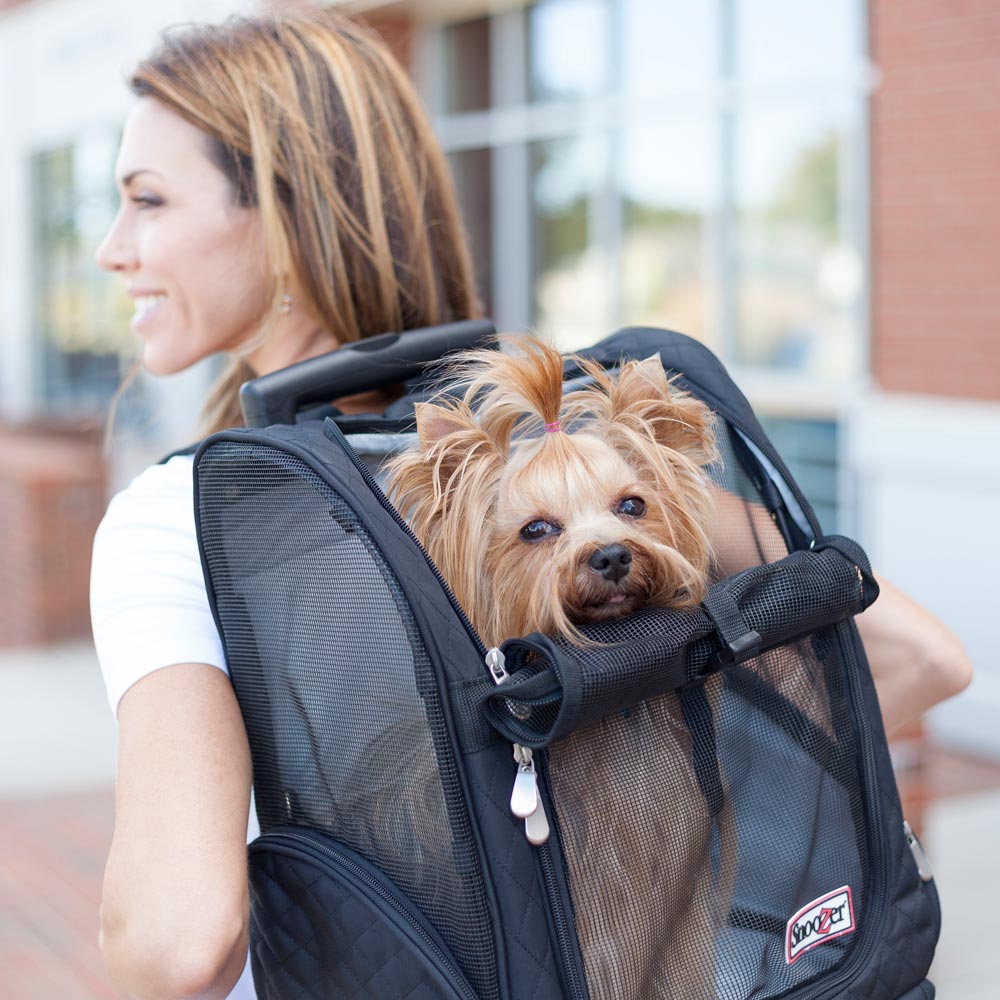 1. Arlo Skye Pet Carrier
Airy and light with 360-degree ventilation, a back sleeve to securely place over your carry-on, and a memory foam mattress for elevated comfort. A foldable design makes it easy to pack within a suitcase when not in use. Airline-compliant. Poly-mesh / performance-nylon exterior. 
– Weight: 4.6 lbs
– Dimensions: 17.5″ x 11″ x 11″
– Max pet weight supported: 25 lbs
– Volume: 36L
– 360 degree ventilation ensures a cool and breathable space
– Memory foam mattress—removable and washable
– Dual exits and leak proof
– Fits underneath the airline seat on medium and large plane
Visit: Arlo Skye
2. Wild One Pet Carrier
For when your Wild One wants an elevated on-the-go experience. Our all-weather carrier is a cleanly-designed, comfortable way to seize the day together. Cushioned base, soft non-slip straps, durable structured exterior, and a clever cut-out so you can both see the world out in front of you.
Materials
Structured cross-poly shell, polyurethane base and seams, flex poly coated nylon straps.
Specs
One Size – fits most dogs 25 lbs and under
Length: 17″, Width: 8″, Height: 12″
Weight: 2 lbs
Visit   Wild One
3. Away Pet Carrier
The Pet Carrier makes it easy to bring your furry friend wherever you go, with features like sherpa bedding, water-resistant lining, and multiple pockets (for both of you). Designed to work seamlessly with the way you already travel, it has latches that can fasten it to a car seat belt and a sleeve that can secure it to any Away luggage.
Certified by The Center for Pet Safety (CPS)
Meets Federal Aviation Administration (FAA) requirements
Removable, washable, plush sherpa bedding
Water-resistant lining for easy accident cleanup
Safety collar clip to prevent quick pet escapes when opening
Water-resistant nylon exterior with leather trim
Latches that fasten to a car seat belt
Strap that secures to any Away luggage
Large side zipper pocket with slip pockets and a key clip
Side pocket with waterproof lining and drainage holes (for storing a collapsible water bowl)
Two-way zip top and side openings for easy access to your pet
Retractable privacy screen
Mesh panels on three sides for ventilation
Removable name card
Materials Nylon, leather
Size 47.5 cm x 27.4 cm x 27.3 cm
Weight 1.95 kg with shoulder strap | 1.77 kg without
Fits pets up to 8.16 kg
Visit: Away Website